When I drive my Freestyle above 50 mph, the external temperature sensor will start to get incredibly hot, getting up to 127 degrees. Naturally, this makes the AC go on full blast, even on cooler days.
After turning off the engine for a while (~20 minutes), the temperature drops.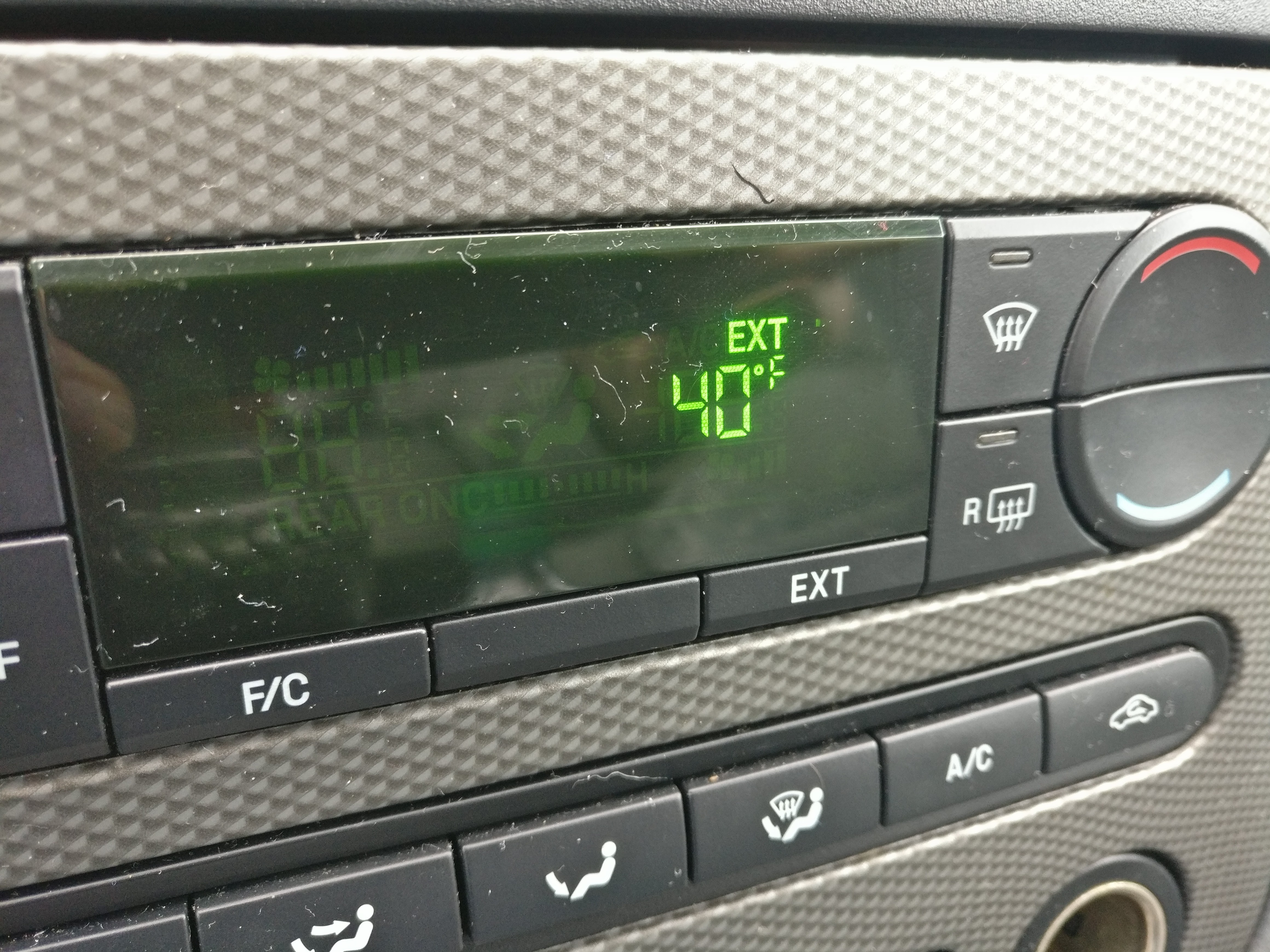 The temperature outside during both of these pictures was 61 degrees.